How about that for a Year Five?

Last Fall Audrey and I spent 28 days in Israel. We marched in the Parade of Nations in Jerusalem during Feast of Tabernacles, we hiked the Akrabim Ascent also known as the Scorpion's pass and volunteered at Biblical Tamar Park serving others traveling in Israel.
The trip was somewhat of a 60th birthday present to myself and I had a sense that the Year Five just then beginning was significant.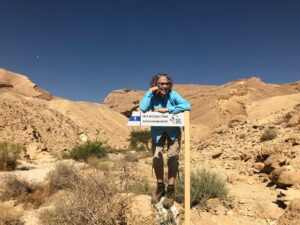 I had a chance to speak to a tour group at Biblical Tamar Park and my advice to them was that the upcoming Year Five will be dangerous, be alert and take care of your relationships. I had no idea how accurate those words would sound a year later.
A little while ago I began to think about the Reformation of 500 years ago. The printing press gave a voice to those challenging the powers of the time. Kings, Nobles and Church leaders found themselves being criticized in printed documents by those they thought beneath them in the power structure of the time.
History records that many where burned at the stake, drowned and other wise tortured, yet out of this tumultuous period came great benefit to the human race. The bible now in the common language and read by the masses was changing hearts and over the next few centuries moving many to new levels of biblical faith.
Today we all have a printing press in our pocket. Few of us realized how much power newspapers, television and radio stations had over what we thought about any specific issue. Suddenly this one directional information dispensing system is being challenged by the (Smart Phone) printing press everyone has in their pocket. Certain ideologies had control of those one directional information dispensing systems. Now everyone has the ability to broadcast to his neighbor.
Arguments that this is good or bad is not relevant. The fact is we live in the times of a "New Reformation." If it is your view that humanity has become uncivil as a result of social media, I recommend you read Foxes Book of Martyrs or Martyr's Mirror by Thieleman J. Van Braght to gain a historical perspective. Hopefully we do not repeat those times but similar attitudes seem prevalent and none of the current anxiety is new.  
Please notice that those who had the power of a one directional information dispensing system do not let go of power easily. It is also important to recognize that those who challenge the powers that be, are not always clean and pure as the wind driven snow and at times, we are all simply too human.
Year Five has indeed been dangerous, there is lots of disappointment and frustration non-the-less I still content that all this was necessary to bring about the restoration for which we all hope. Please don't forget the lessons of Year Five.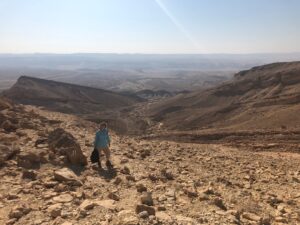 As Year Six begins I fully expect optimism to return, even so, stay humble and be ready to gather double. Judgment is just around the corner for some of the miss deeds of recent past. However, don't expect things to calm down anytime soon. Return to first principles of caring for and loving others.
Even now we need to be thinking about how we will handle the Sabbatical Year when it starts next fall. The time to prepare will start in earnest next spring. For now, keep working and stay alert!