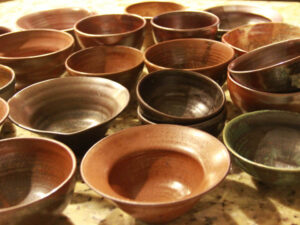 This post has been in the works for over six months; as a result, this article holds some of the most significant ideas published on this site. Everything written here is meant as a supplement to my book, Know the Time, Change Your World.
My intention was to publish this at Shavuot/Pentecost but decided to post now as we begin the count of fifty days. As strange as it may seem at the moment, I continue to think there is a good chance we will see some positive economic news in the near future. Regardless of the emotional pulls or pushes, please be circumspect as a new seven-year cycle begins.     
Here is the question I have been asking myself:  Can the rhymes of the past 150 years explain the events of 1973-74 and guide us as we enter the next set of seven years? In addition to my regular ongoing reading materials, I have read at least five books with this question in mind; each book is mentioned and linked for your convenience in the relevant section of the post. 
In addition, I have reviewed this post with various friends who use the seven and fifty rhymes in their business lives. I am thankful for their input which has improved the content. 
A book that covers most of the overall 150 year time frame I am reviewing is The Rise and Fall of American Growth, The US Standard of Living since the Civil War, by Robert Gordon. Mr. Gordon does a great job of explaining the modern world which resulted from the advent of modern water, sewer, electric and natural gas utilities as well as the huge transportation changes that happened as a result of trains, automobiles, trucks, ships and airplanes since the late 1800's.
I am purposefully writing this now because over the next few years I expect the information below to have a significant impact. For thirty years I have worked to teach and explain the 7-year cycle. I have repeatedly pointed to Deuteronomy 15:1, 
"At the end of every seven years you must cancel debts." 
As I have often suggested, simply observing the instructions of Deuteronomy 15:1 will yield untold benefits. However, at this juncture I must add a further consideration in order to guide us through the next cycle.