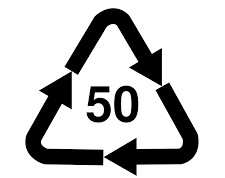 Again, let me remind you, I write to figure out what I think. A lot of times I write stuff that is never posted because after I write it, I don't agree with myself. Yes, that is humorous and it's also true. I have been working on this post for over a year and have scrapped its previous versions, numerous times, for the just noted reason. This time I am posting it but I continue to wrestle over the implications of the ideas herein expressed. Therefore dear reader beware I am indeed wandering in to uncharted waters.
The biblical counts of Seven and Fifty create some interesting tension on an annual basis. It appears that the end of the Seventh Year is in the Seventh Month, the month of Feast of Tabernacles as spelled out in Deuteronomy 31.
And Moses commanded them, "At the end of every seven years, at the set time in the year of release, at the Feast of Tabernacles, Deuteronomy 31:10
One would expect that all other years also find their ending in the Seventh Month as well.  That does not mean however, that the month following Feast of Tabernacles is the beginning of the New Year, in fact Exodus in the context of explaining Passover gives us this about the spring month when the barley is ripe:
The Lord said to Moses and Aaron in the land of Egypt, "This month shall be for you the beginning of months. It shall be the first month of the year for you. Exodus 12:1-2
Abib (month of Barley) is first month of the year in the spring and so begins the count to Tabernacles in the Seventh month. Passover and Tabernacles both have in them a sense of starting over, or if you will, a new beginning.
There is one other pilgrimage festival, it also seems a "New Beginning". As spring nears its end each year, Shavuot is remembered and appropriately celebrated, in the west it is often known by its Greek name, Pentecost. The instructions for finding the day of Shavuot is different than all the other appointed times in that a month and day is not named but a count is declared from a previous set day.