AND NOW THREE! YEAR 3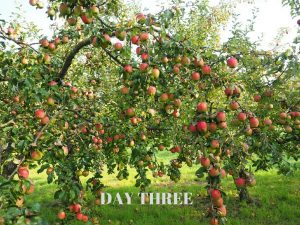 For two years now negativity has seemed to be truth. Those who speak negativity are often seen as smarter than those who are optimistic. None-the-less for these two years we have had our instruction "be creative" – "work". At times we optimistic souls have been told that our efforts will be for naught .
Regardless how much negativity we may have experienced recently, I still expect that since it is the sixth set of seven years since the fall of 1980, negativity has been somewhat tempered and the over all tone of this seven years has and will be favorable and productive. However knowledge and reverence will yield great benefit in a few short years when we near the end of this 7 year cycle.   
As year three commences we are now looking for bare ground to appear and a little later, maybe late winter, early spring, new life to sprout. This would be a good time to re-read chapter 11 in "Know the Time, Change Your World". Don't give up now we are almost there! Oh, and remember to be extra generous next summer and be sure to know what to expect in "Year Four". Maybe we should read chapter 12 again as well.
Please note: The purpose of this blog is to invite readers to enter into a mind set of seeing seven different characteristics function in multiple layers of seven different time frames. (If this sentence does not make sense to you, please read "Know the Time, Change Your World"
Also a count of years as this Author understands them is available under the charts tab at the top of the home page.